THE RIVERHEAD CHAMBER OF COMMERCE
We are a member organization with an overarching purpose
of speaking
out on behalf of business, strengthening the vibrancy of our regional economy and helping businesses grow.
GATEWAY TO THE EAST
Since 1959 the Riverhead Chamber of Commerce has been bringing business and Community together to accomplish great things. From each member to every program and volunteer, in downtown Riverhead or the region, we are shaping the future of living and doing business here, the place we call home.
WELCOME TO OUR NEW MEMBERS
   

Air Repair Skincare

   LBCvacations   Long Island Cares   All Purpose Paving   Jamesport Manor Orchard   MRV Group + MRV Commodity   Pacific Atlantic Payments   ZenBusiness   Grace Suarino-Signature Premier Properties   Cornell Cooperative Extension Suffolk County   Searles Graphics   Twisted Chenza   Twin Forks Professional Women's Circle   Robert Coughlan - Little Bay Realty, Inc   

 

Get involved with the Town Square design process! The future of Main Street and the Town Square is being decided now. Click on the link below and share your feedback; attend public meetings; leave comments on the interactive map, and taking the digital survey.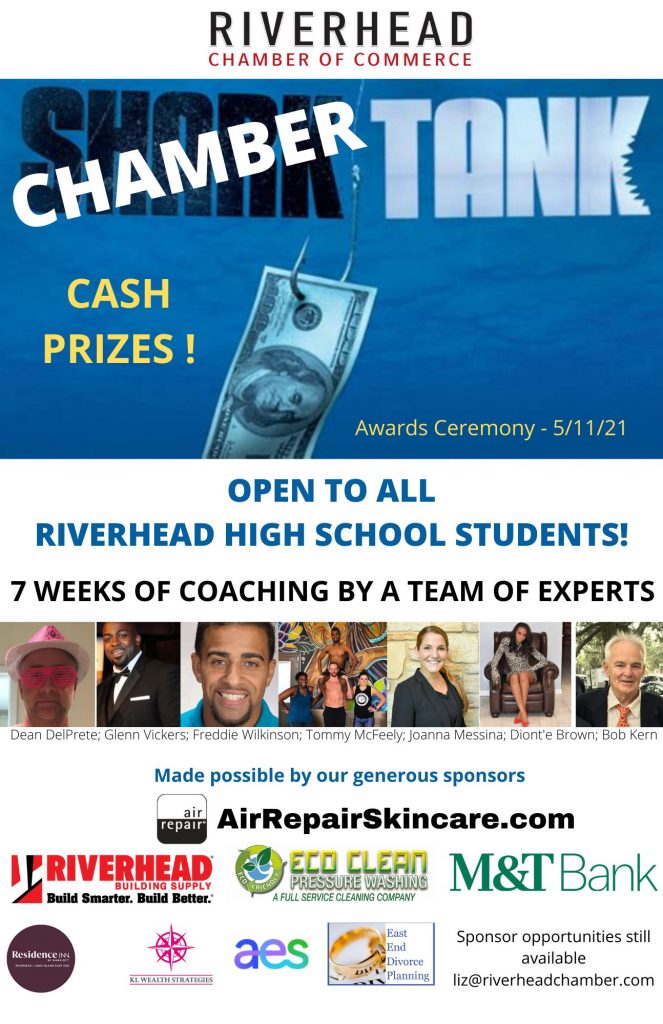 2021 GOLF BOOKS ARE IN THE HOUSE!
Many thanks to our sponsor ~ New York Cancer & Blood Specialists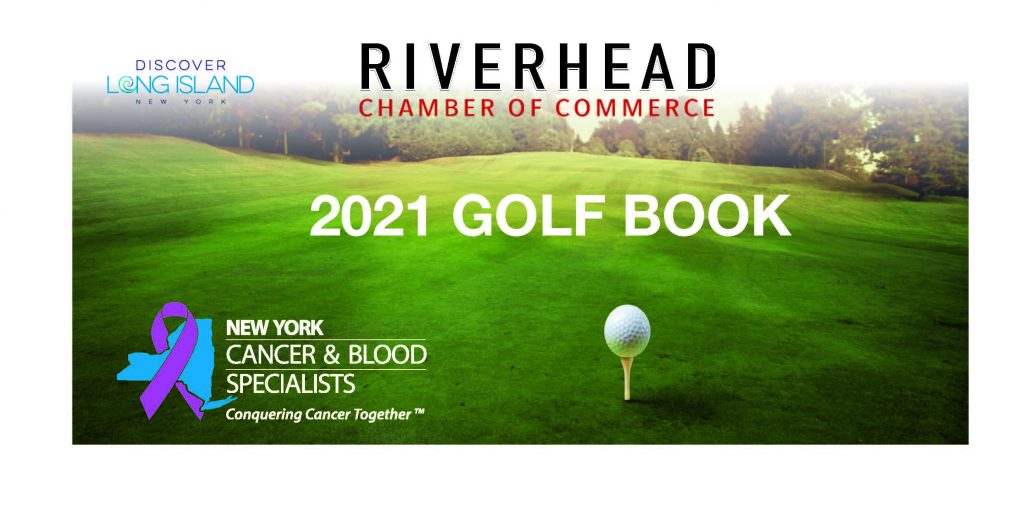 FOR UP TO DATE INFORMATION ON THE CORONA PANDEMIC JOIN THE RIVERHEAD CHAMBER COMMUNITY UPDATES GROUP
STAY TUNED FOR NEWS REGARDING REFLEXIONS 2021!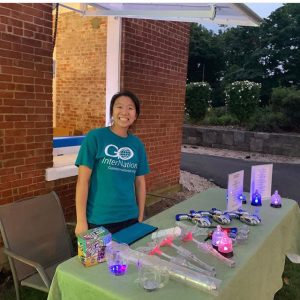 Volunteers needed for upcoming events. Earn community service hours, great opportunity to have more experience, and enjoy being a part of your community!
Learn More
OUR MISSION
The Riverhead Chamber of Commerce, Inc. is organized for the purpose of advancing the Commercial, Industrial, Agricultural, Civic, Tourism, Economic & Workforce Development and General Interest of the Township of Riverhead and outlying communities within the Central School District No. 2 within Suffolk County.