THE RIVERHEAD CHAMBER OF COMMERCE
We are a member organization with an overarching purpose
of speaking
out on behalf of business, strengthening the vibrancy of our regional economy and helping businesses grow.
GATEWAY TO THE EAST
Since 1959 the Riverhead Chamber of Commerce has been bringing business and Community together to accomplish great things. From each member to every program and volunteer, in downtown Riverhead or the region, we are shaping the future of living and doing business here, the place we call home.
PHOTO CREDITS: DISCOVER LONG ISLAND
WELCOME TO OUR NEW MEMBERS
 Terwilliger & Bartone Properties   

Hampton Dive Center

   A1 Roofing   

East End Food Institute

   Columbia Care   

East End Women's Network

   

LJTM Group Inc DBA Wendy's

   

Hines Enterprise LLC

 

 SnapDivorce Divorce Mediation   Coexisting Canine Dog Training   Main Road Biscuit   Body & Sol Tanning   

Residence Inn LI East End by Marriott   

Pearle Vision Riverhead 

 NY Cancer & Blood Specialists

   Kirk Associates Farm Family Insurance   L'Arche Long Island   Team Dela Rosa   Peconic Crossing   Peconic Propane   The Preston House & Hotel   Pearle Vision Riverhead   NY Life Insurance   Michael's Wine and Liqours   Sunny's Riverhead Diner & Grill   Tomao & Marangas  Attorneys at Law   Got A Guy Eatery   Peconic Monument Works   Celeste Bakery-Pandaria Hispana    Float Away Emotional Wellness Spa    Verizon/Your Wireless Inc   

Daniel Gale Sotheby's Int'l

    Metro Self Storage   
Peconic Propane Inc

    Dee Nick Media 

 On The Docks Waterfront Bar & Grill 
Upcoming Chamber Events & More...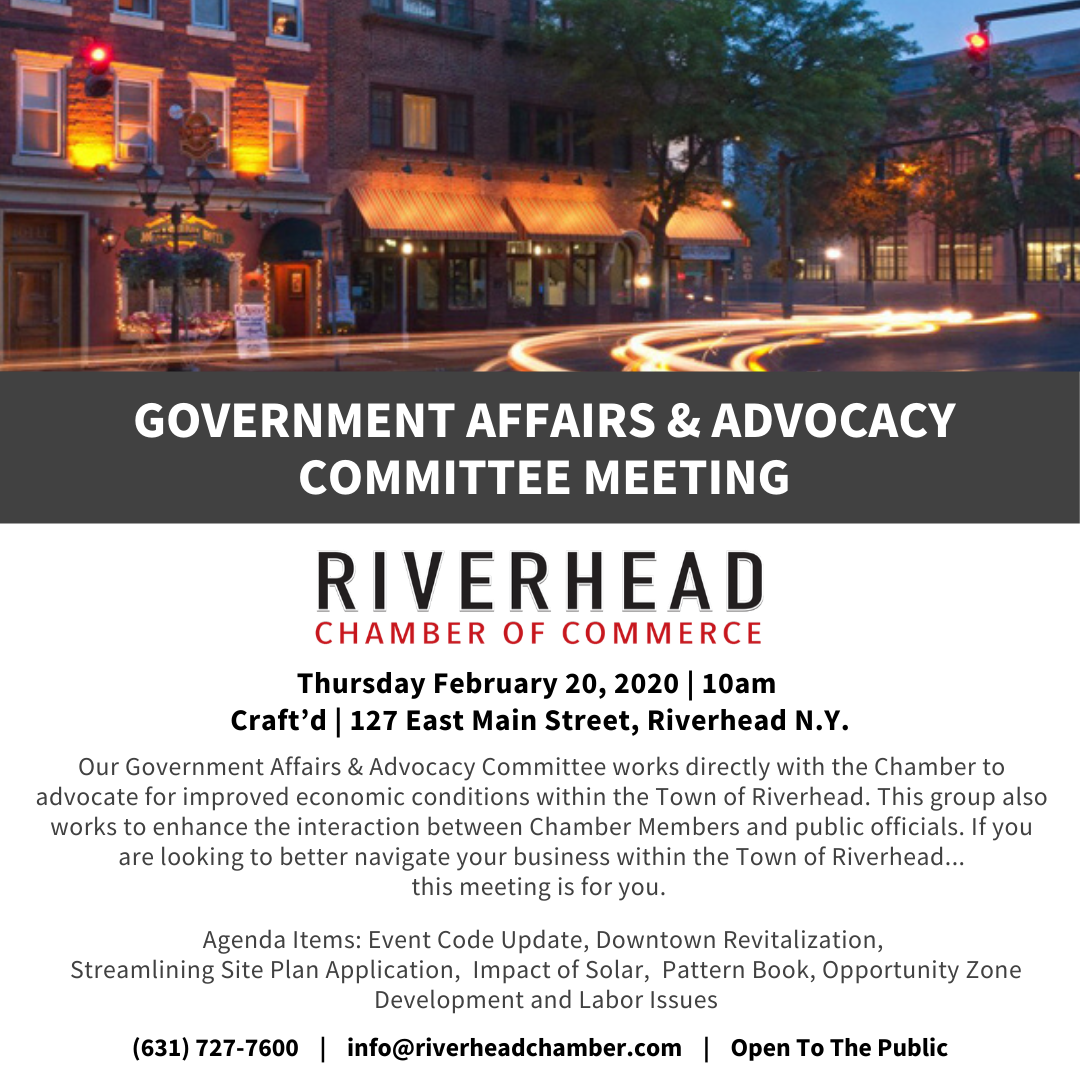 The 2019 Annual Meeting was held at the Catering Hall at LI Sports Park 12/19/19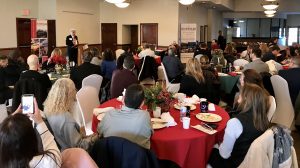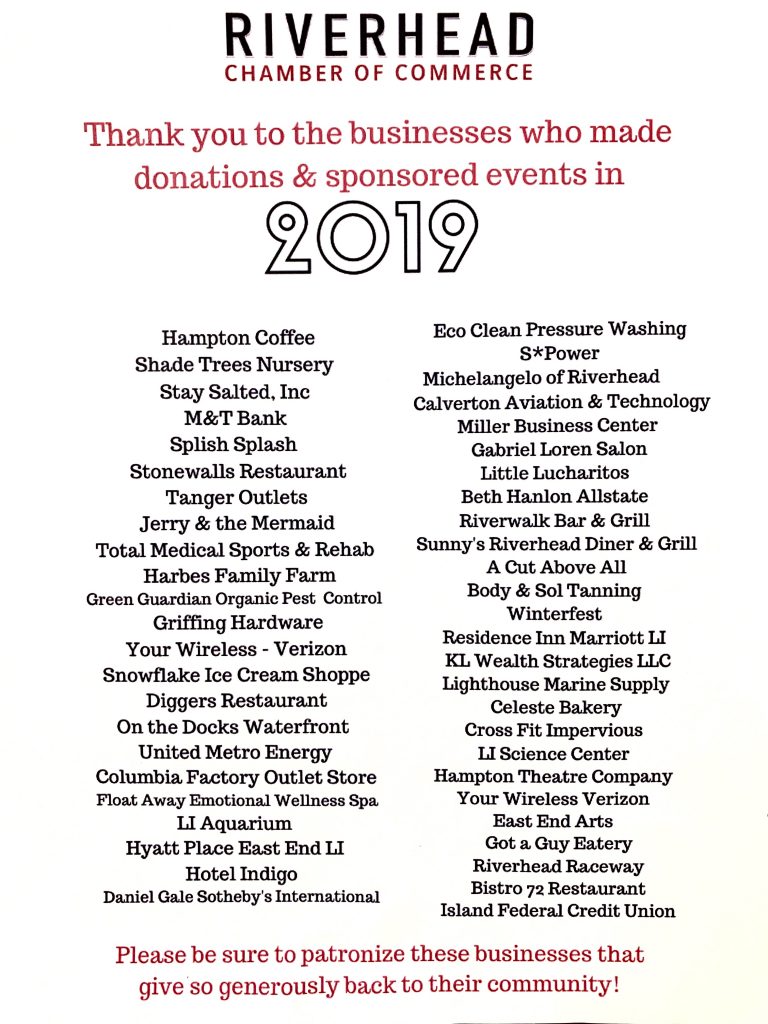 It was standing room only as your Chamber of Commerce, IDA & CDA hosted a forum at the beautiful Sea Star Ballroom to educate and inform potential investors of the tremendous tax breaks and incentives available to them in this community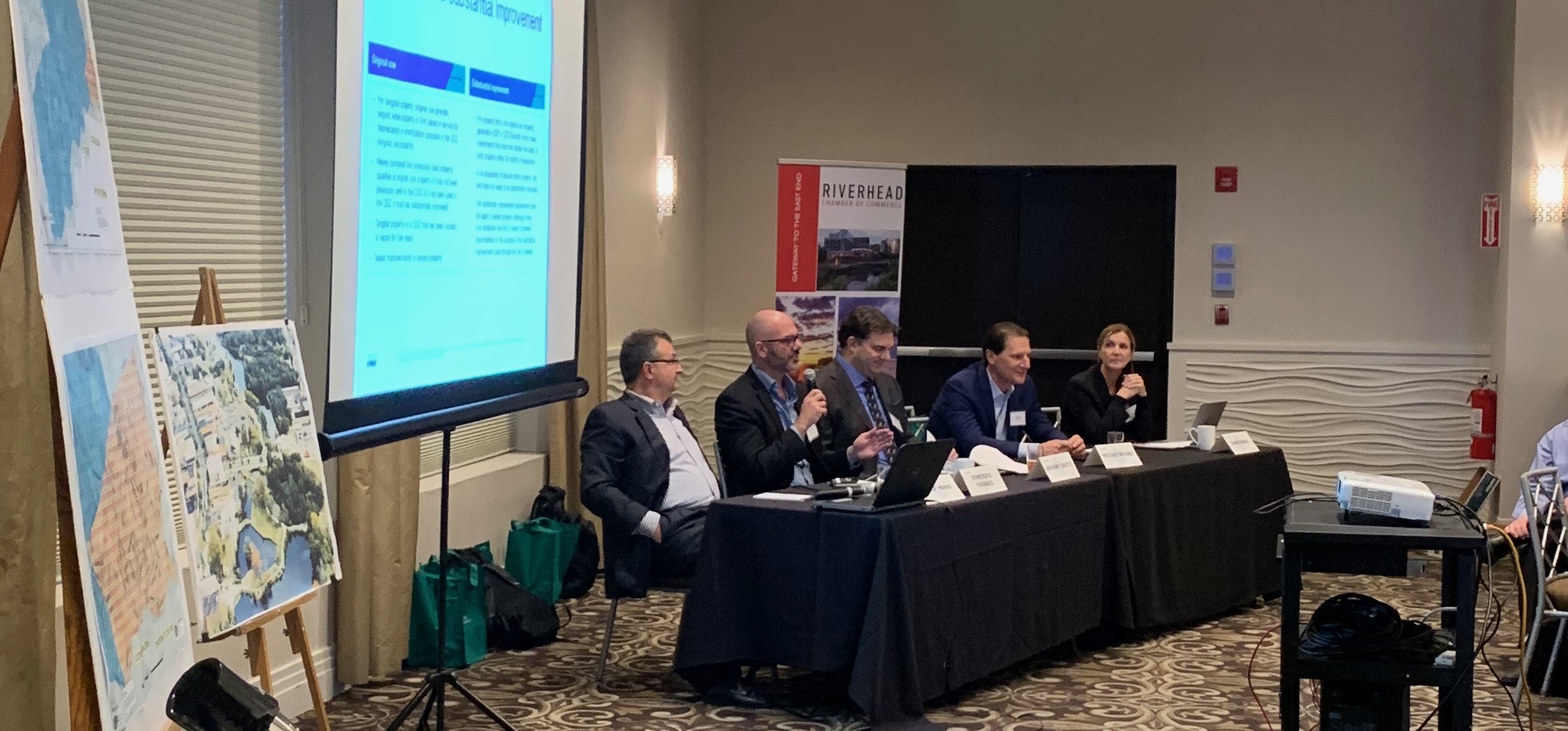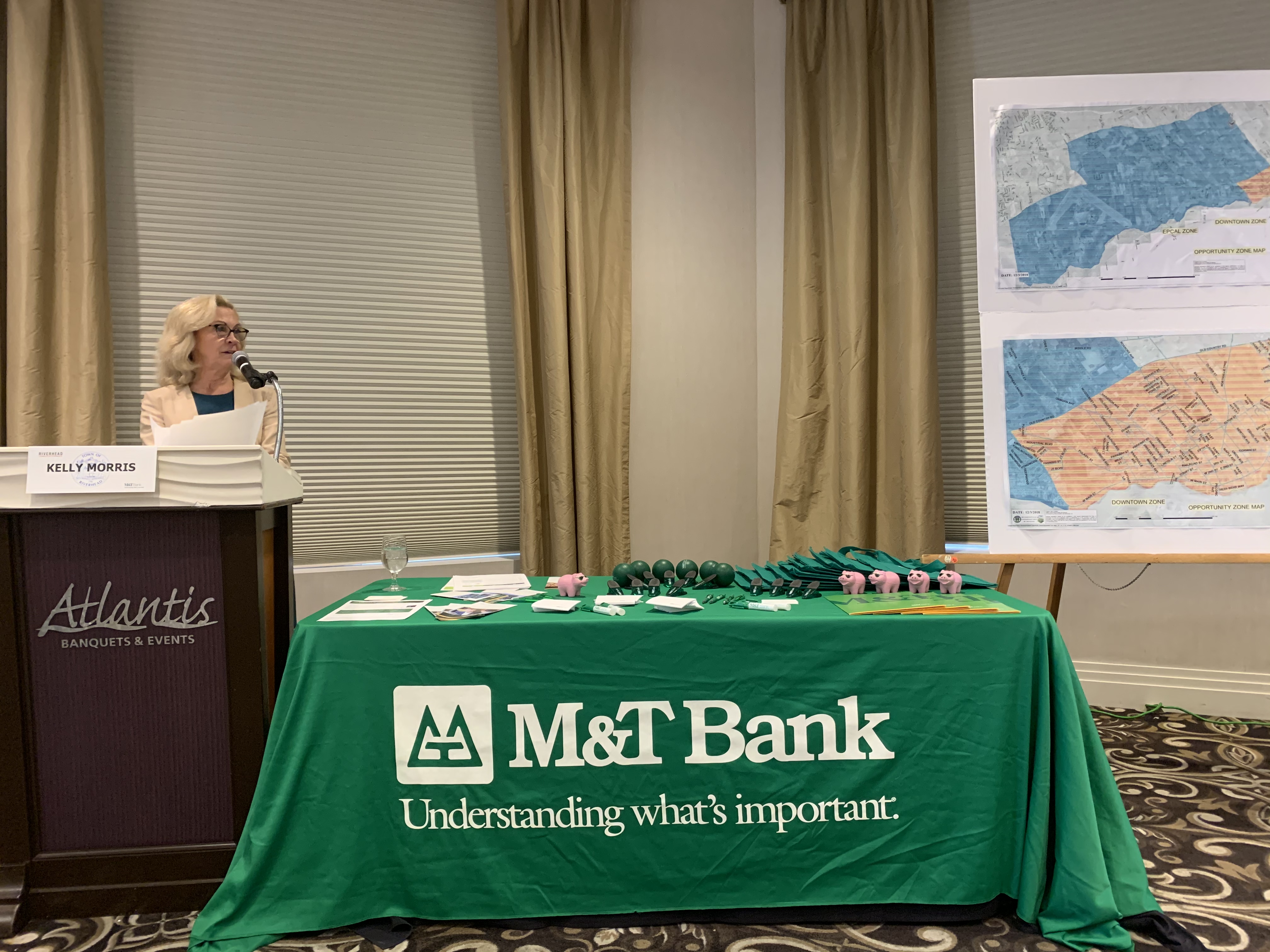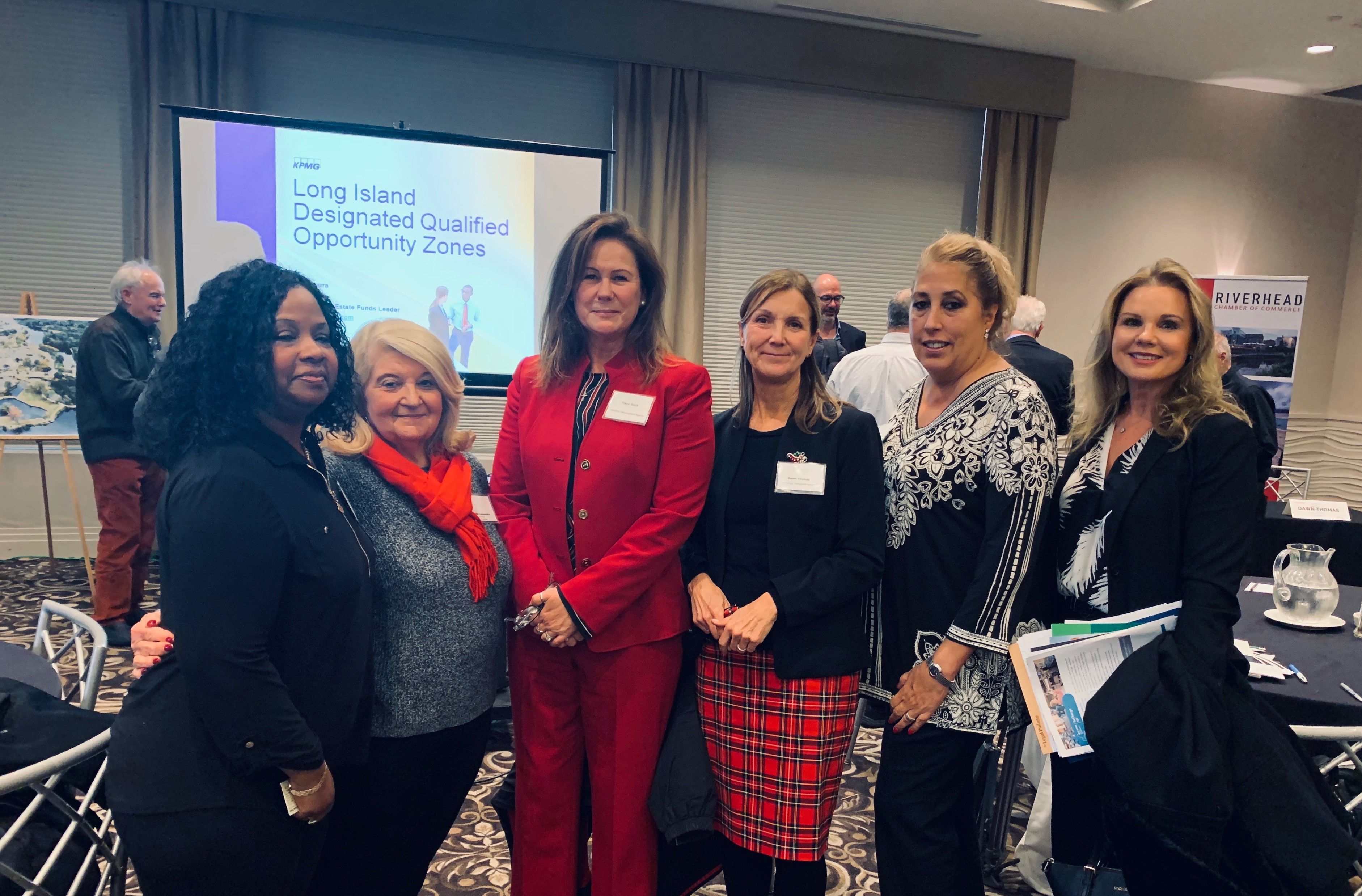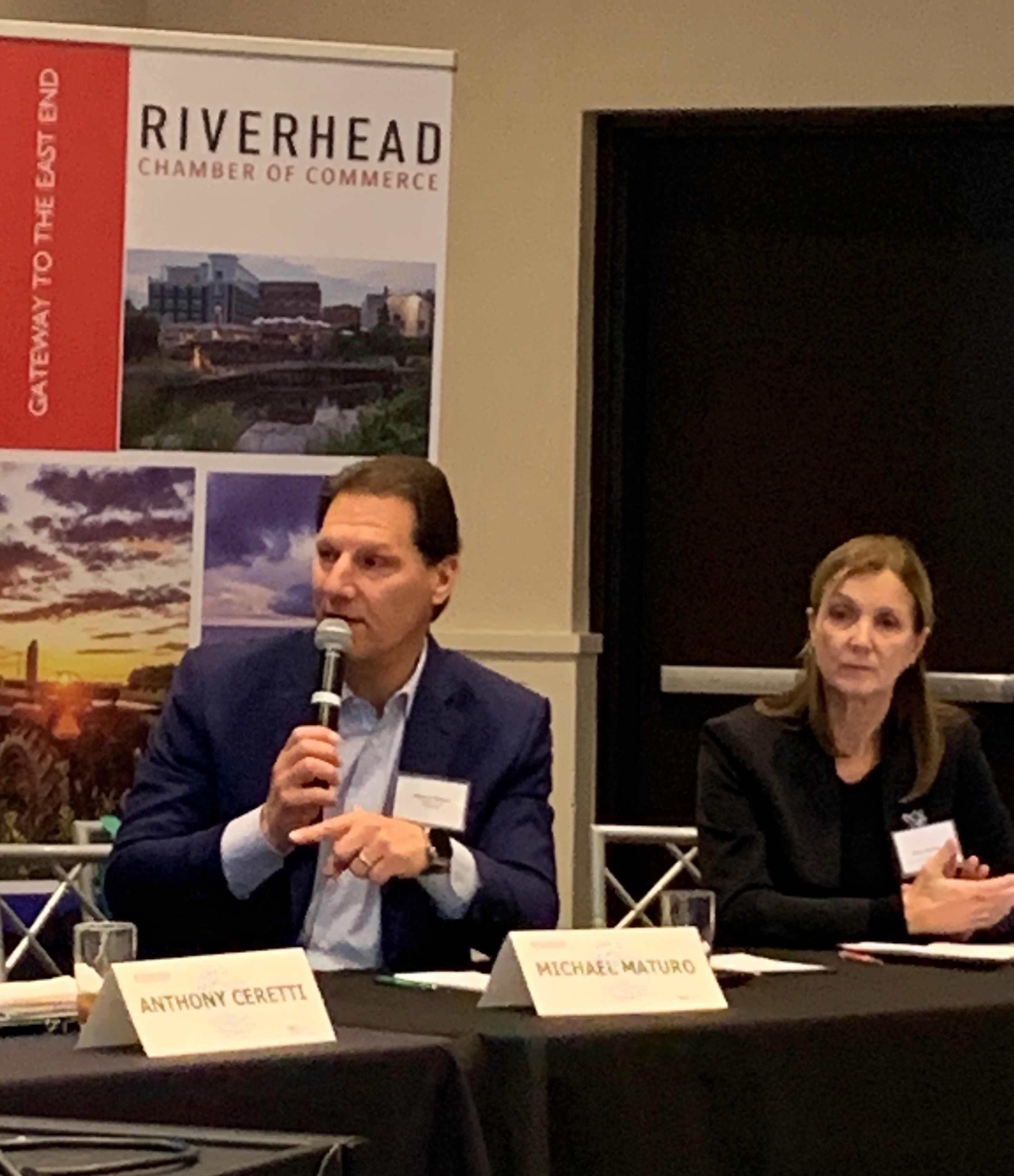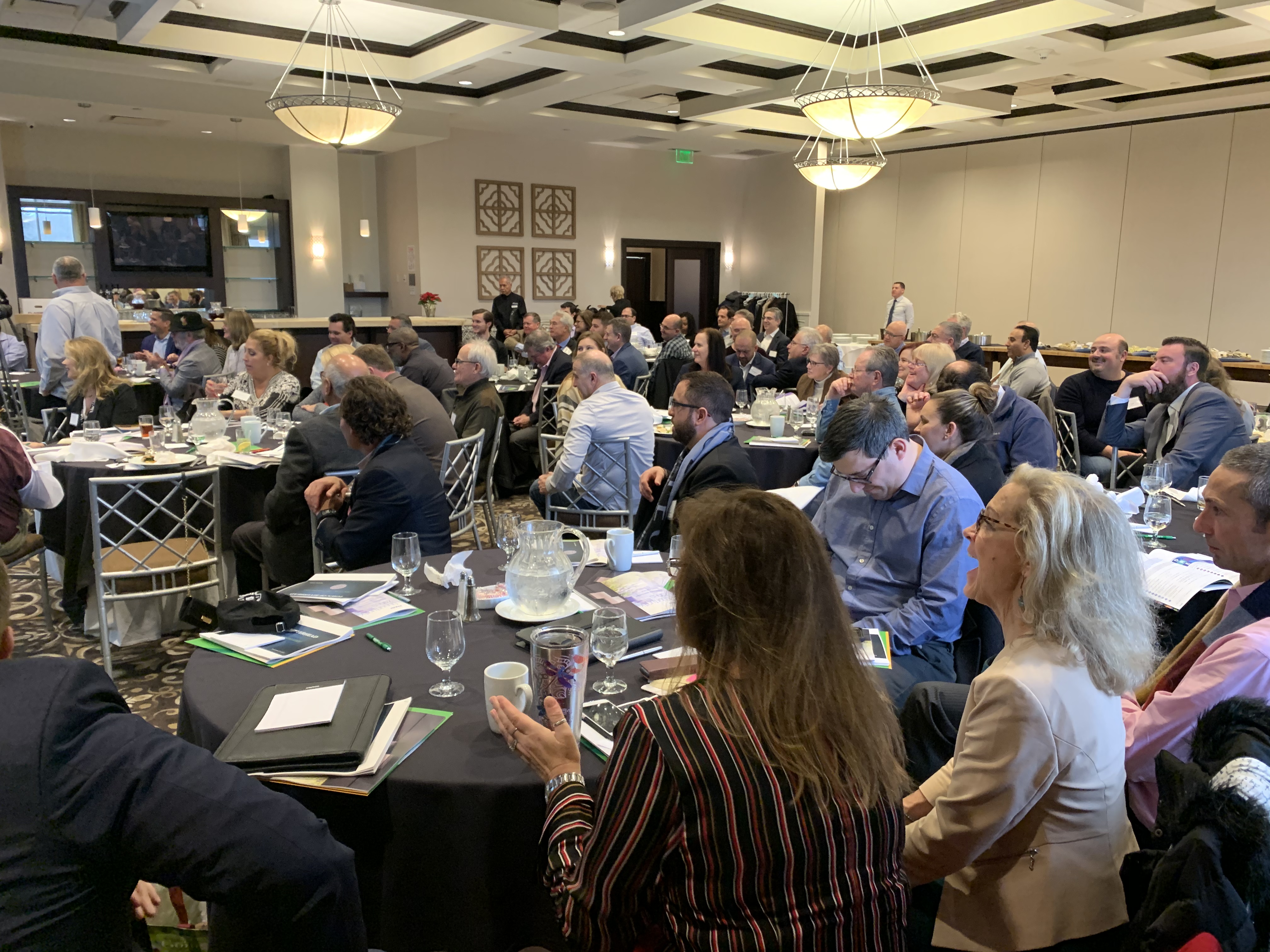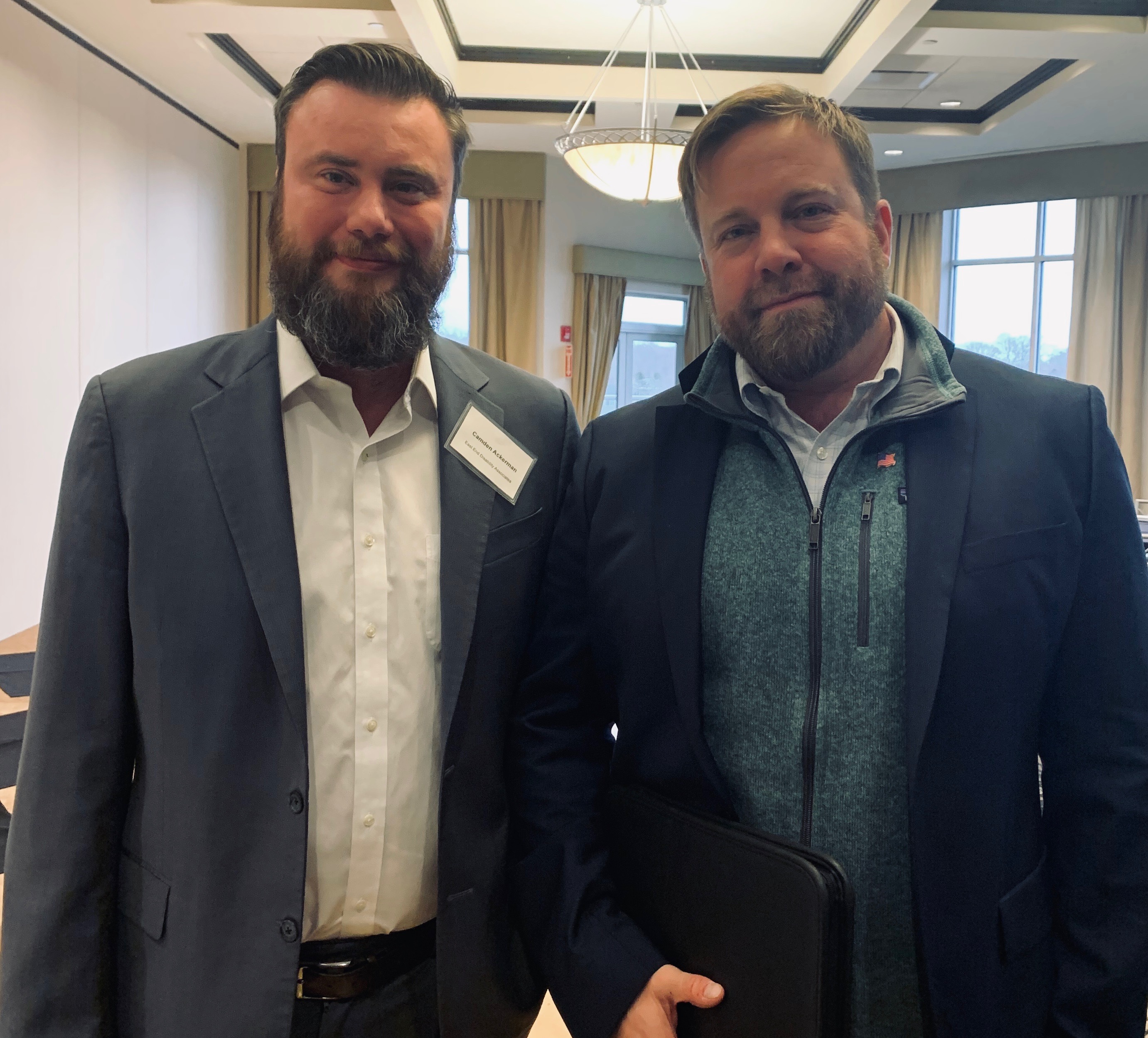 A formal Ribbon Cutting Ceremony was held on 11/22/19 to officially welcome  Float Away Emotional Wellness Spa to the Riverhead business community.
Marcy and Rich Guzman have over 35 years of combined nursing practice. Marcy has specialized in infusion nursing while Rich has specialized in the Operating Room and Robotic Surgery. Marcy has developed a unique style in caring for her clients as she combines western medicine with eastern holistic modalities along with her sincere love for people. Please visit their website for a complete list of the healing modalities offered in their beautiful space!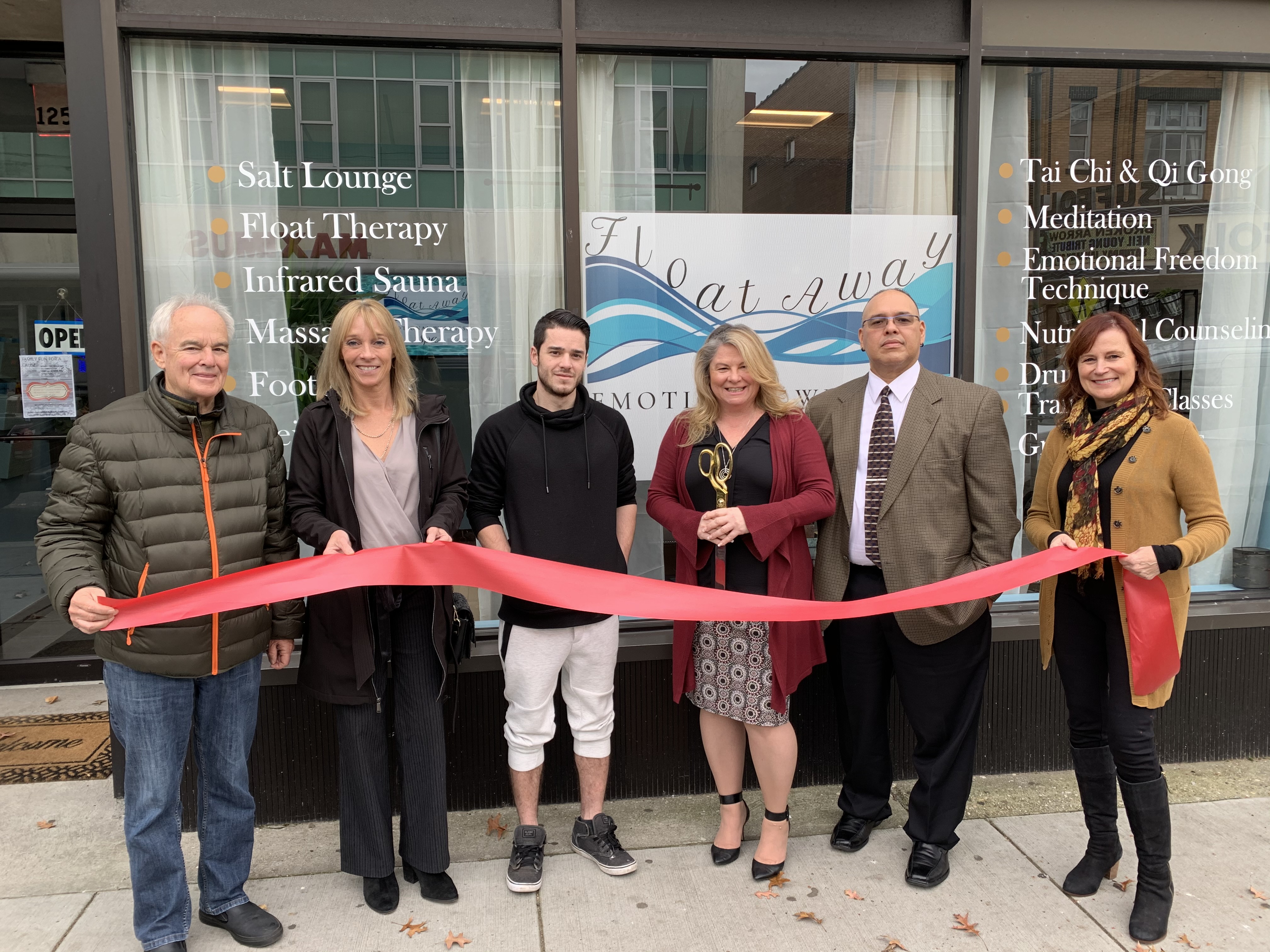 Pictured L-R: Robert Kern, Riverhead Chamber President; Liz O'Shaughnessy, Exec. Dir. Riverhead Chamber; Zach, Marcy & Rich Guzman owners; Catherine Kent, Riverhead Town Council
Halloween Fest 2019 was a smashing success!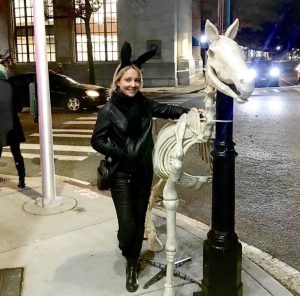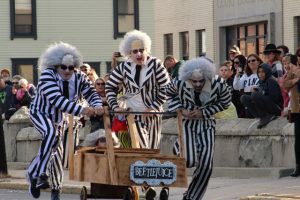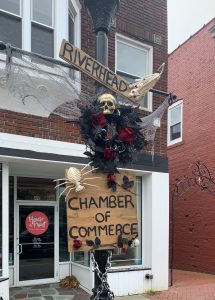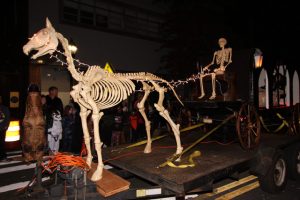 Check back for new dates when REFLEXTIONS will light up the Riverhead night sky!!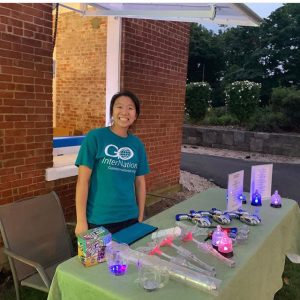 Volunteers needed for upcoming events. Earn community service hours, great opportunity to have more experience, and enjoy being a part of your community!
Learn More
OUR MISSION
The Riverhead Chamber of Commerce, Inc. is organized for the purpose of advancing the Commercial, Industrial, Agricultural, Civic, Tourism, Economic & Workforce Development and General Interest of the Township of Riverhead and outlying communities within the Central School District No. 2 within Suffolk County.